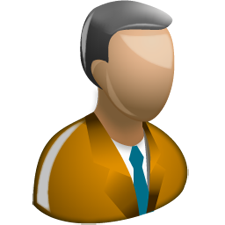 Founded by dynamic and qualified professionals, Qsek Intellectual Services Pvt. Ltd., provides a complete range of integrated IT and legal support services to worldwide legal community and helps law firms and corporate legal departments receive value for money. In the areas of research, drafting, litigation support.
Outsourcing high-value and sophisticated core business processes to Qsek Intellectual Services Pvt. Ltd. in India is a strategic move for forward-thinking organizations,
as we consistently deliver superior value and achieve the highest standards. Most importantly, QSEK provide as your virtual overseas partner, ensuring quality, confidentiality, integrity, and on-time execution for each project
OUR AIM
Qsek Intellectual Services Pvt. Ltd. aim is to bring the outsourcing advantages in form of value addition, cost reduction and time operations to law firms, individual attorneys and corporate legal departments throughout the English-speaking world.
The latest trend which dominates off shoring legal support services is the spreading of legal web across the world and extending legal services to the advantage of the client. As the legal market across the globe becomes
more and more competitive, increasing number of international organizations seek state-of-the-art LLP combines legal capabilities with knowledge of international regulatory standards and a robust technical backend to deliver best solutions at a very fair price. This enables you to focus more on core competencies s to upgrade your legal practice to the next level and expand your business model.
Competence in leg al expertise Qsek Intellectual Services Pvt. Ltd. is managed by a competent team of Indian attorneys. The company is an offshoot of a leading young Indian law firm. Our firm's experience as a consultant to our clients proves our ability to deliver world-class legal support services. To provide excellent integrated services in tune with your legal process, Qsek international LLP employs a dynamic, cross-cultural team who will take care of every aspect of your project. Our lawyers are graduates of good Indian law schools and are experienced in international transactions, litigation, and regulatory matters.
Qsek Intellectual Services Pvt. Ltd. partner law firm oversees our work, ensuring the highest quality professional services. These common law-trained professionals will handle your specific requirements when you outsource parts of your legal processes to Qsek Intellectual Services Pvt. Ltd. in India.
LPO is an asset for the client Qsek Intellectual Services Pvt. Ltd. provides specialized legal support and research services which work as value for money. We relate to your Bean Counters when it comes to cost-savings, increasing profit margins, and adding to your bottom-line.